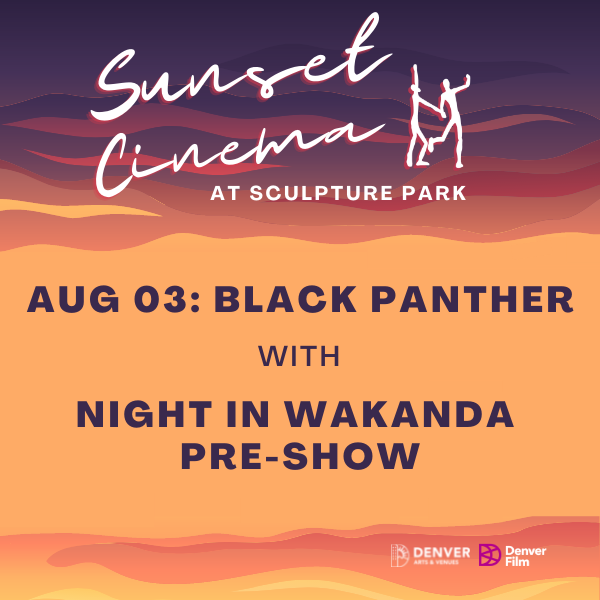 Black Panther with Night in Wakanda Pre-Show
About the Performance:
The Wine Suite hosts an African American hair and fashion show highlighting tribes featured in the film and honoring the 2020 passing of the CROWN Act in Colorado. The CROWN Act prohibits race-based hair discrimination, which is the denial of employment and educational opportunities because of hair texture or protective hairstyles.
There will also be a special performance by Cleo Parker Robinson Dance.
More Info