Denver Arts & Venues
World Singing Day Denver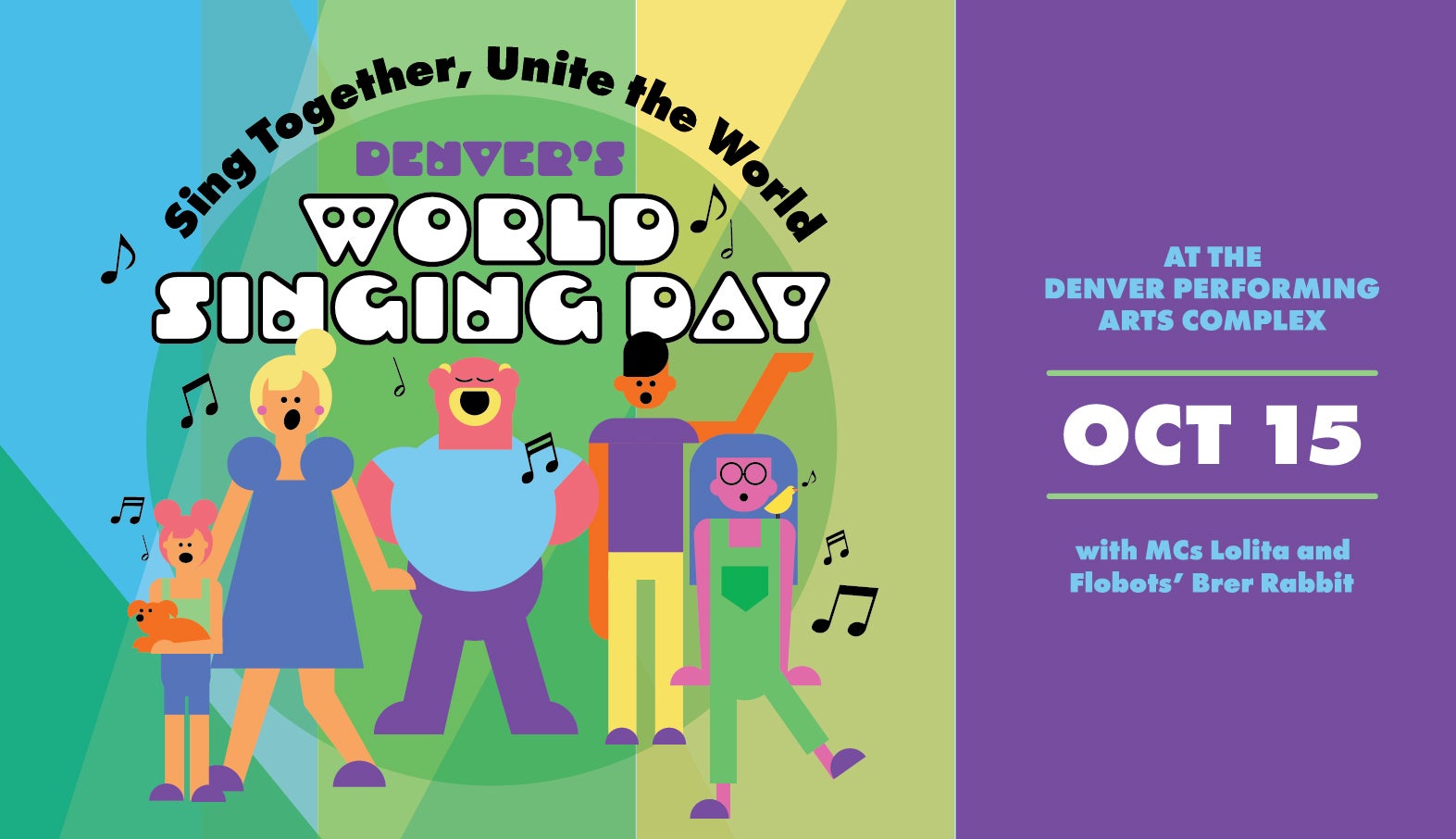 Oct
15
, 2022
Denver Arts & Venues
World Singing Day Denver
Denver Arts & Venues
World Singing Day Denver
Event Details
Sing together with family and friends AND THE WORLD!
Join Arts & Venues for World Singing Day at the Denver Performing Arts Complex on Saturday, October 15 from 10 a.m. - noon. This is a free event for all ages, all backgrounds and all voices.
World Singing Day is an annual global sing-along to acknowledge and celebrate our common humanity. Each year on the 3rd Saturday in October, people all over the world gather to sing.
Local musicians Brer Rabbit (Flobots) and Lolita will emcee the event along with singing groups from across Denver to help us fill the glass roof of the Galleria with song.
This is meant to be a joyful community experience for every kind of singer and even self-proclaimed non-singers. It is not a competition, there won't be any performances or rehearsals required.
For more details on the event, visit artsandvenues.com/sing-together.
Para más detalles sobre el evento, visitar artsandvenues.com/sing-together.