Katy Williams Design and Denver Arts & Venues
Rocky Mountain Puppet Slam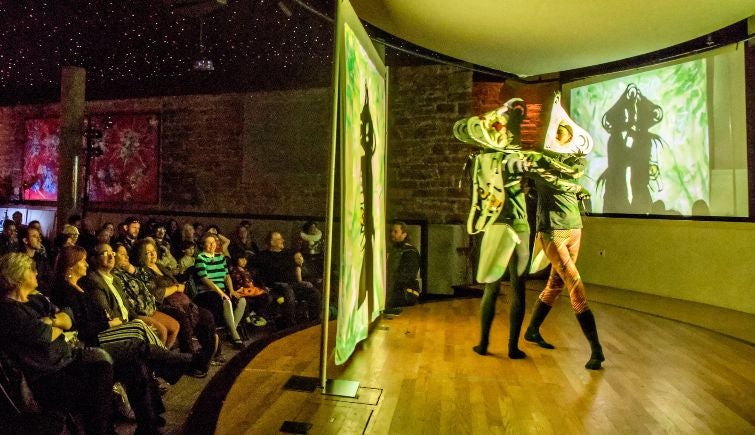 Feb
18
, 2023
Katy Williams Design and Denver Arts & Venues
Rocky Mountain Puppet Slam
Katy Williams Design and Denver Arts & Venues
Rocky Mountain Puppet Slam
Event Details
**This is a free event. There is a suggested donation for $5-$10 which will go directly to the puppeteers and future slams.**
Rocky Mountain Puppet Slam presented by Katy Williams Design is in its 6th year of performing. Expect a night of curated short form puppet and object theatre. You might see a comedic hand puppet piece, a dramatic and moving marionette, a haunting shadow performance, a life size Pegasus, you never know!
There are puppet slams all over the country and are a fantastic place to showcase new and emerging puppetry works. And after the slam don't miss the Puppet Lab, where puppeteers show their work and let you get up close and personal with the puppets! Take pictures, see how they work and try out puppetering!
Please note, there will be a few burlesque-style acts that are rated adult. If you would like more information about the content feel free to reach out to katy@katywilliamsdesign.com with questions.
This event is supported by Denver Arts & Venues.
Learn more at katywilliamsdesign.com