Through the Looking Glass
Through the Looking Glass
Through the Looking Glass
Next Stage Gallery
Oct. 5, 2021 – Jan. 2, 2022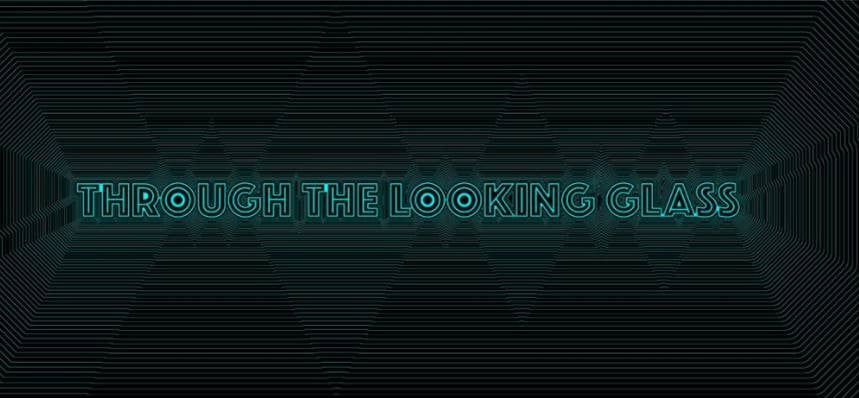 About Through the Looking Glass
This exhibition features the work of Chris Bagley, Bill Nelson, Ashley Boucher, Tori Davis, and the students of professor Melissa Furness.
This immersive installation was conceived of and originally developed by students in the area of Art Practices within the Visual Arts at CU Denver under the direction of professor Melissa Furness. Art Practices is a program that is designed for students whose creative work moves across media and who are looking for a more comprehensive critical approach to developing their art practice. The work of contemporary artists is a dynamic combination of materials, methods, concepts, and subjects that challenges traditional assumptions and definitions. Contemporary artists give voice to the varied and changing landscapes of identity, values, and beliefs in the increasingly global culture of our diverse and technologically advancing world. Artists today explore ideas, concepts, questions, and practices that examine the past, describe the present, and imagine the future. This emphasis gives Bachelors of Fine Arts students a clear sense of what it is to produce art today and be competitive in their field.
The project was begun in the Spring of 2020 through the FINE 3556 Concepts in Painting & Drawing course. This course focused on spatial approaches to painting and drawing. Students explored processes and methods in relation to understanding painting and drawing as it works to transform the physical space within which the work is presented. We read, discussed and tried out various approaches to painterly space and looked to artists that have taken painting beyond the boundaries of the traditional rectangle. This course challenged students to produce work that addressed spatial approaches to painting and drawing, including the transformation of the picture plane, site specificity and painterly objecthood.
The following students were enrolled in the course and participate in the initial stages of developing the installation:
Maia Abeyta
Carmen Adams
Caitlin Brennan
Mary Jane Burgess
Stephanie Clouse
Gabrielle David
Madison Davis
Tori Davis
Autumn Gamel
Summer King
Amber Malom
Brielle Meyerson
Dhriti Pangasa
Neftali Pazo
Phillip Quintana
Sydney Rakowski
Gracie Roncone
Sara Schreck
Then the pandemic hit. The project was put on hold.
A new group of students were introduced to the project in the Fall of 2020 through the FINE 4215 Interdisciplinary Studio course. In this course, students at the advanced level of all areas of the studio arts came together to explore concepts, materials and processes that helped them to further develop their individual studio work as well as to expand upon their skills in relation to current trends in contemporary art and to collaborate with one another on this immersive work.
Carmen Adams
Summer King
Trevor Leach
Kimberly Mata-Martinez
Neftali Pazo
Phillip Quintana
Sydney Rakowski