Small Talk
Small Talk
Buell Theatre Lobby
March 2-31, 2023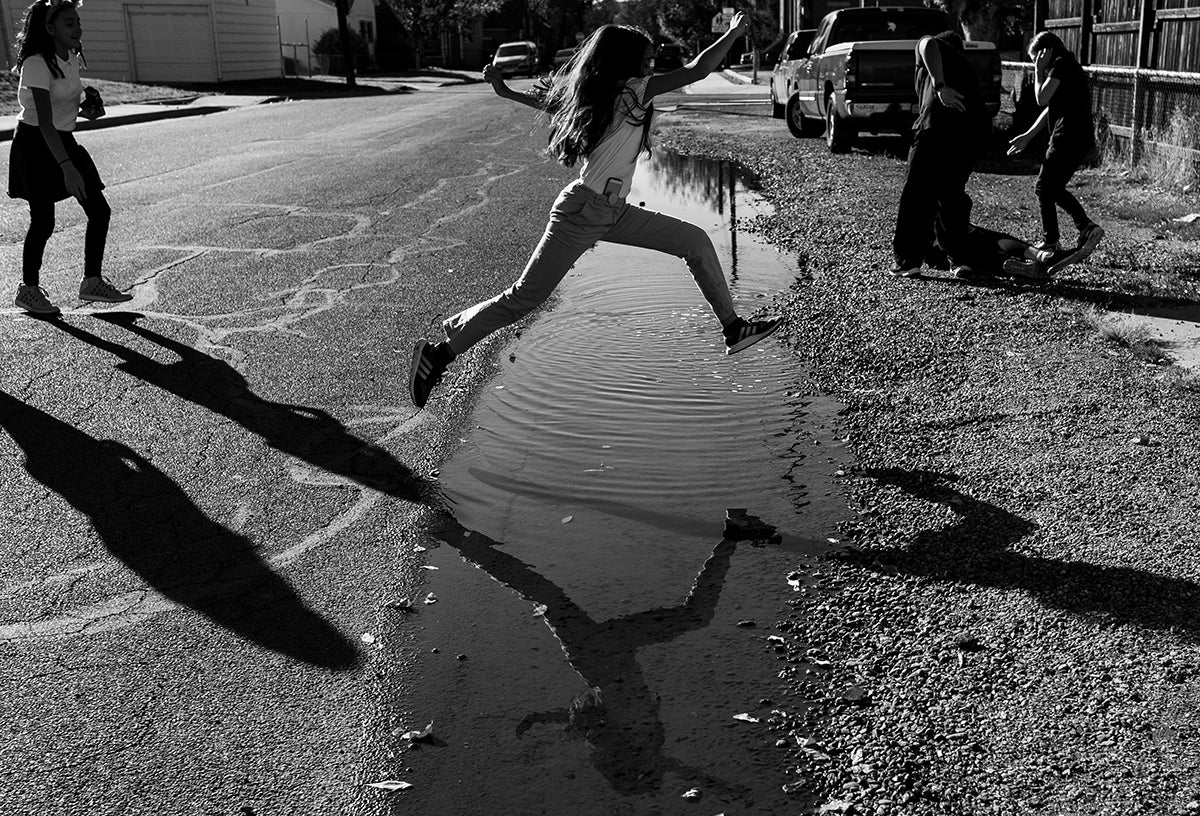 The pandemic changed the way that we communicate and connect. Unable to meet in person, we had no one with whom to discuss our lives, our obsessions and our discoveries. So instead, we made "small talk" through the creation of bodies of work, a tangible yet physically distanced way to speak each other.
This exhibition explores people and places we found interesting, collaborations with loved ones and detours taken from larger projects paused by the pandemic. If our broader practices are the creation of large, sweeping bodies of work, "Small Talk" is a photographic collection of our short stories.
The exhibition is open to ticket-holders during performances. For a private tour, please contact Peter.Dearth@denvergov.org.
Presented in conjunction with Month of Photography.
About Month of Photography
Month of Photography Denver is a biennial festival that celebrates the art of photography through exhibitions and events across the region.
Related Events
Opening Reception: March 2, 5-7 p.m.
Colorado Photographic Arts Center Portfolio Walk: March 17, 5:30 p.m.
Colorado Photographic Arts Center Artist Panel: March 23, 5:30 p.m.
---
Small talk
VESTÍBULO DEL TEATRO BUELL
2-31 de marzo de 2023
La pandemia cambió la forma en que nos comunicamos y conectamos. Al no poder reunirnos en persona, no teníamos a nadie con quien hablar de nuestras vidas, nuestras obsesiones y descubrimientos. Entonces, en cambio, hicimos una "pequeña charla" a través de la creación de cuerpos de trabajo, una forma tangible pero físicamente distanciada de hablarnos entre nosotros.
Esta exposición explora personas y lugares que encontramos interesantes, colaboraciones con seres queridos y desvíos tomados de proyectos más grandes detenidos por la pandemia. Si nuestras prácticas más amplias son la creación de grandes cuerpos de trabajo amplios, "Small Talk" es una colección fotográfica de nuestras historias cortas.
La exposición está abierta a los poseedores de entradas durante las funciones. Para una visita privada, por favor contactar a Peter.Dearth@denvergov.org.
Presentado en conjunto con el Mes de la Fotografía.
Acerca del Mes de la Fotografía
El Mes de la Fotografía de Denver es un festival bienal que celebra el arte de la fotografía a través de exhibiciones y eventos en toda la región.
Eventos relacionados
Recepción inaugural: 2 de marzo, 5-7 p.m.
Revisión de portafolio del Centro de Artes Fotográficas de Colorado: 17 de marzo, 5:30 p.m.
Panel de artistas del Centro de Artes Fotográficas de Colorado: 23 de marzo, 5:30 p.m.