Finding Grace
FINDING GRACE
BUELL THEATRE LOBBY
MAY 2-JULY 2, 2023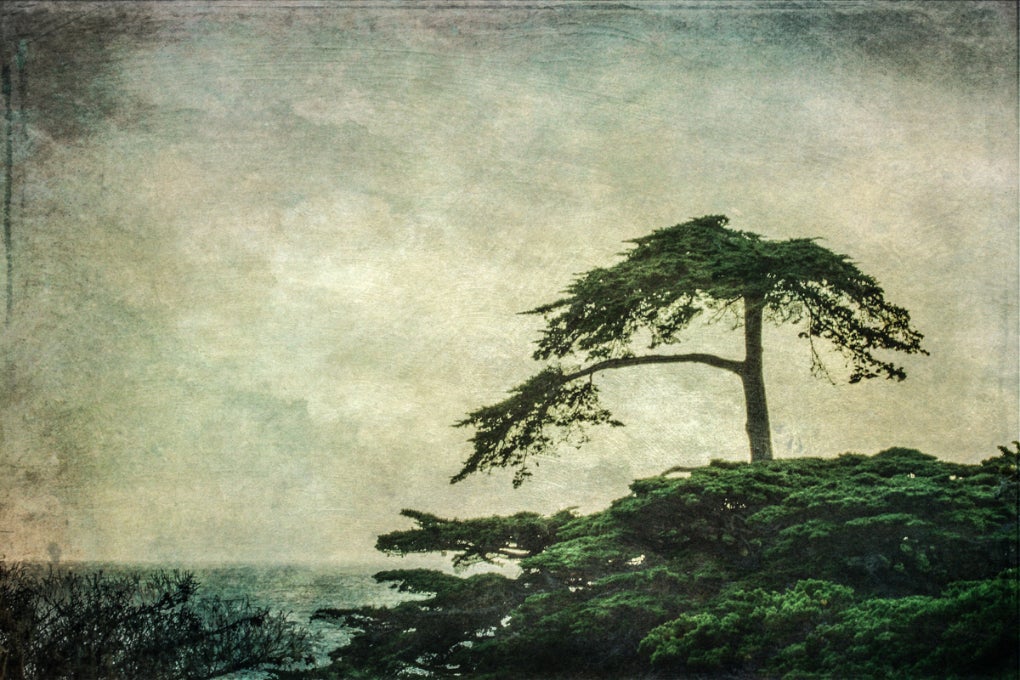 About the Exhibition
Wendi Schneider is an internationally recognized photographer and is a strong supporter of the photographic art community in Denver. In addition to currently serving on the Colorado Photographic Arts Center board, Wendi has curated exhibitions, hosted networking dinners, and tirelessly supported her fellow photographic artists in a variety of ways for more than 20 years. In honor of her work and impact, Denver Arts & Venues is proud to present this important exhibition spanning several decades of Wendi's artistic portfolio. The continuous thread throughout Wendi's body of work is grace. We live in a world where time never stops, where everything around us is constantly changing in a mad rush. Yet, when experiencing Wendi's work, we feel a much-needed moment of stillness and reverence for the natural world. There is a beauty and quiet calm in everything she creates, whether in a serene view of trees at night, or the calm resting of a bird, or a portrait of a flower. Her use of subtle colors brings a sense of tranquility, and gold leaf gilding creates a sense of preciousness unique to each print.
About the Artist
Wendi Schneider is a Denver-based artist internationally known for her ongoing series of hand gilded photographs – States of Grace.
Schneider grew up in a family of several generations of artists, later studying art history and painting. Her interest in photography germinated in the early 1980s when using a camera to reference models for her oil paintings. Mesmerized by the possibilities of the photographic art form and the alchemy of the darkroom, yet missing the sensuousness of oils, Schneider began to layer oil paint onto her photographs to manipulate the boundaries between the real and the imagined. This process laid the groundwork for the unique layering and gilding that later became the foundation of States of Grace.
Schneider's photographs are held in the permanent collections of The New Orleans Museum of Art, The Center for Creative Photography, The Memphis Brooks Museum of Art, The Auburn University Library Special Collections and The Try-Me Collection, as well as numerous private collections. Her work has been published and exhibited extensively worldwide, and is represented by A Gallery for Fine Photography (New Orleans), Arnika Dawkins Gallery (Atlanta), Catherine Couturier Gallery (Houston), Etherton Gallery (Tucson), PhotoGraphic Gallery (San Miguel de Allende), Rick Wester Fine Art (New York) and Vision Gallery (Jerusalem).
The exhibition is open to ticket-holders during performances. For a private tour, please contact Peter.Dearth@denvergov.org.
Related Events
Opening Reception: May 5, 5-8 p.m.
Artist talk and virtual tour: June 9, noon
Finding Grace (Hallando Gracia)
2 de mayo al 2 de julio
Vestíbulo del Buell
Wendi Schneider es una fotógrafa muy conocida y una sólida impulsora de la comunidad del arte fotográfico en Denver. Ella ha formado parte de la junta del Centro de Artes Fotográficas de Colorado, curado exposiciones, organizado cenas de redes sociales y apoyado a sus compañeros artistas fotográficos de diversas maneras. Si bien Wendi ha recibido una gran atención nacional por sus fotografías, su trabajo no ha sido celebrado al mismo nivel en su ciudad natal de Denver. Esta importante exposición abarca varias décadas de las creaciones artísticas de Wendi. El hilo continuo de toda su obra es la gracia. Hay una belleza y una calma tranquila en todo lo que crea. Las obras sobre la naturaleza son a veces una vista serena de los árboles por la noche, o el descanso tranquilo de un pájaro, o el retrato de una flor. Los colores son sutiles y brindan al espectador una cálida sensación de tranquilidad. Al agregar dorados y plateados a sus fotos, se crea una sensación de preciosidad. Vivimos en un mundo donde el tiempo nunca se detiene y todo lo que nos rodea cambia constantemente. Sin embargo, cuando experimentamos el trabajo de Wendi, sentimos una pausa en la prisa del tiempo y podemos experimentar un momento de quietud.
Sobre la artista
Wendi Schneider es una artista con sede en Denver conocida internacionalmente por su serie continua de fotografías doradas a mano. – States of Grace (Estados de Gracia).
Schneider creció en una familia de varias generaciones de artistas y luego estudió historia del arte y pintura. Su interés por la fotografía germinó a principios de la década de 1980 cuando usó una cámara como modelo de referencia para sus pinturas al óleo. Fascinada por las posibilidades de la forma de arte fotográfico y la alquimia del cuarto oscuro, pero extrañando la sensualidad de los óleos, Schneider comenzó a aplicar capas de pintura al óleo en sus fotografías para manipular los límites entre lo real y lo imaginado. Este proceso sentó las bases para las capas y dorados únicos que luego se convirtieron en la base de los Estados de Gracia.
Las fotografías de Schneider se encuentran en las colecciones permanentes del Museo de Arte de Nueva Orleans, el Centro de Fotografía Creativa, el Museo de Arte de Memphis Brooks, las Colecciones Especiales de la Biblioteca de la Universidad de Auburn y la Colección Try-Me, así como en numerosas colecciones privadas. Su trabajo ha sido publicado y exhibido extensamente en todo el mundo y está representado por A Gallery for Fine Photography (Nueva Orleans), Arnika Dawkins Gallery (Atlanta), Catherine Couturier Gallery (Houston), Etherton Gallery (Tucson), PhotoGraphic Gallery (San Miguel de Allende), Rick Wester Fine Art (Nueva York) y Vision Gallery (Jerusalén).
Eventos relacionados:
Recepción inaugural: 5 de Mayo, 5-8 p.m.
Visita virtual y debate: 9 de junio, 12 h.