Next Stage NOW
Together with stakeholders, Arts & Venues is currently working on future redevelopment plans at the Arts Complex in an effort to re-energize the campus.
Next Stage NOW programming ignites this exciting transformation in the present, with public performances, programming and placemaking initiatives.
Follow Denver Performing Arts Complex on Facebook for more information on future events.
Upcoming Events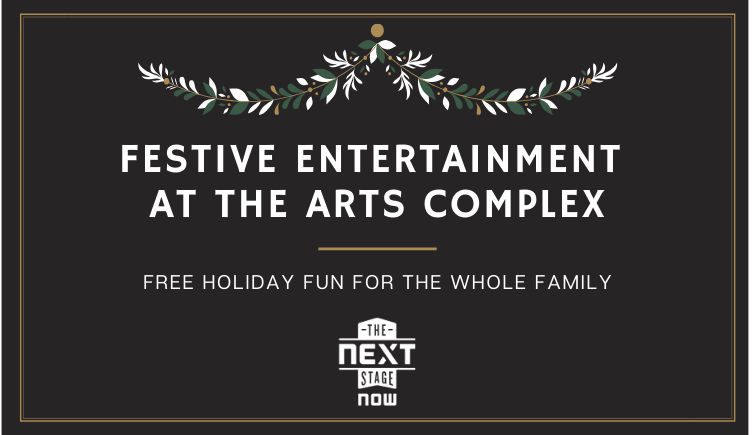 Mile High Tree
Denver's holiday season just got bigger and brighter with the spectacular new Mile High Tree by VISIT DENVER! Step inside this brilliantly lit, 110-foot-tall immersive art installation. It will be open all season long in Sculpture Park and is free every evening.
November 30, 2019 - Jan 1, 2020, 5 p.m. - 10 p.m.
Sculpture Park
Surround yourself with the classic songs of Christmas, Hanukkah, Kwanzaa and other holiday celebrations, all choreographed to a dazzling display of the tree's digital lights. Between programs, enjoy recorded performances by the Colorado Symphony.
Lights and music shows every 30 minutes on the hour and half hour.
January 2 - January 31, 2020, 5:30 p.m. - 9 p.m.
Sculpture Park
The lights and music show will feature homegrown Denver and Colorado musicians as well as music inspired by the National Western Stock Show & Rodeo .
Lights and music shows every 30 minutes on the hour and half hour.
Learn more about the tree and special events at MileHighHolidays.com
A Very Vintage Holiday
December 5 & 6 at 5:30 p.m. | December 7 at 12:30 p.m. | December 13, 20 & 21 at 6 p.m.
The Galleria
This delightful show is a tribute to Bing Crosby and The Andrews Sisters, during the nostalgic White Christmas era. A Very Vintage Holiday blends upbeat vocal harmonies and engaging showmanship with a little bit of comedy and plenty of nostalgic holiday tunes to provide festive entertainment for all ages. Featuring The Denver Dolls and special guests, this show will warm any Colorado heart on even the coldest winter day!
Off Kilter Holiday Carolers
December 10 at 6 p.m.
The Galleria
Off Kilter is the Denver Gay Men's Chorus's (DGMC) elite small ensemble, comprised of select singers, committed to advanced a cappella repertoire and high-level performances. Last season, DGMC and Off Kilter performed for the Colorado Rockies, Jared Polis's Inauguration, at Red Rocks Amphitheater, and Carnegie Hall. With their clean sound and stellar performance record, Off Kilter has become one of Denver's beloved a cappella ensembles.
Holiday BrassFest
December 14 at 12 p.m.
The Galleria
Denver Brass' 24th annual "Holiday BrassFest", a free public concert, will be performed at the Galleria at the Denver Performing Arts Complex on Saturday December 14 at 12:00pm, by 100+ community brass players of all ages and levels of expertise.
Want to participate in the performance? Visit denverbrass.org for details.
Trombone Christmas
December 15 at 12 p.m.
The Galleria
Join Rocky Mountain Brassworks and other Trombonists from around Denver for a fun afternoon of performing and listening to your favorite holiday tunes.
Want to participate in the performance? Visit rockymountainbrassworks.org for details.
TubaChristmas
December 22 at 11 a.m.
The Galleria
Denver's TubaChristmas is a splash of decorated gold and silver bass instruments filling the air with everyone's favorite holiday music, a tradition that started in 1974 when Bill Clark's hair-brained scheme was to recruit local tuba and euphonium players for a concert in Dana Crawford's Larimer Square. The wacky idea has swelled from twenty players to about three-hundred and has been presented outdoors in downtown Denver and in all kinds of weather ever since. It's the one day a year for the big brass instruments to prove they can play the melody and create splendid music together. Come witness this spectacular event!
Want to participate in the performance? Visit tubachristmas.com for details

We are always adding fun, free or low-cost events, please continue to check back here for updates to the schedule.
For additional questions or information, please contact Peter Dearth, Programing Coordinator, by email or at 720-865-4303.